Childrens Dental Services in Etobicoke

At West Mall Dental Group in Etobicoke, our dentists want to keep young smiles healthy. We offer a range of dental treatments geared to children's unique needs.
Caring for Growing Smiles
Our dental office offers a welcoming and engaging environment for children because it is our intention to create positive early dental experiences for our young patients.
Positive early experiences at the dentist make it more likely that children will maintain healthy dental habits and feel good about visiting the dentist as they grow up.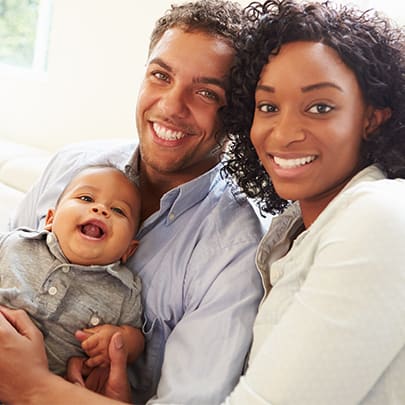 Early Positive Dental Experiences
WE belive that visiting the dentist should be a relaxed, low-stress experience for kids. At West Mall Dental Group, we do our best to help children feel at ease during each step of their appointment.
Our waiting room has lots of books and toys to keep kids occupied while they wait, and our dentists and team are always happy to answer any questions your child might have about their oral care.
During the Appointment
Our dentist and hygienist will talk to your child about their dental health using language they understand, and can provide advice about how to care for their teeth and gums at home.
We understand that when working with kids, patience is key. During their dental appointments, we will do our best to proceed at your child's pace, take breaks if they get overwhelmed, and explain each step of the process.
Services for Children
The dental care we provide for children is, in many ways, similar to the care we provide for adults. We focus on prevention first, and we will create a customized treatment plan for each child's unique needs.
That said, we offer certain treatments and approaches that can be specifically geared to children's growing smiles, including the following:
Cleanings & Checkups
Regular preventive hygiene is just as important for children as they are for adults. Children should get used to visiting the dentist on a regular basis early on so that continuing these habits as they grow up is second nature.
Just like adults, children should visit the dentist every six months to catch and treat developing dental problems early, and to help prevent them from developing in the first place.
Monitoring Baby Teeth
Primary (baby) teeth are an essential part of healthy oral development, and for the health of your child's whole body. Baby teeth allow children to chew and digest their food properly, and they act as guides for the adult teeth as they grow in.
Children should have their first dental examination by the age of one, so that the dentist can examine their developing oral structures and establish a foundation of good oral health right from the start.
Visiting the dentist on a regular basis when your child is young may help preserve the baby teeth until they are ready to fall out and be replaced by the adult teeth. It can also help the dentist to better monitor and prevent any developing dental problems, and nip them in the bud.
Fluoride Treatment
Fluoride is a natural mineral that helps prevent, and even reverse, tooth decay. While fluoride is available in the water supply in Etobicoke, some children (and even adults) can benefit from additional fluoride treatment at the dentist's office.
Fluoride treatment takes only a few minutes. The fluoride may be applied in the form of a solution, gel, foam or varnish. It can applied with a cotton swab or brush, used as a rinse, or placed in a tray that is held in the mouth for several minutes.
Dental Fillings
In spite of our best efforts to maintain good dental hygiene, kids may occasionally end up with cavities. Cavity treatment for children is very similar to treatment for adults - preserving the health of the tooth is key.
To preserve your child's oral health, your dentist will remove the decayed material from the baby teeth and fill them.
Dental Sealants
Children's molars and premolars often have deep fissures in them that are difficult for children to clean with regular brushing.
Dental sealants are thin, clear plastic coatings that are applied the molars and premolars to seal off these fissures so that bacteria and plaque cannot build up inside them.
Early Orthodontic Treatment
Each time your child visits us for a checkup, the dentist will review their oral development, and look for any sign of developing misalignments.
If a problem is caught in its initial stages, early orthodontic intervention can prevent it from getting worse. The result is often that more invasive orthodontic treatment may not be required when your child is older.
Oral Hygiene Guidance
During your child's preventive hygiene appointments, the dentist or hygienist will review proper at-home oral hygiene routines and techniques, to ensure that each tooth is getting a proper cleaning.