Preventive Hygiene
Preventive hygiene at West Mall Dental Group, including regular dental cleanings and examinations which can help develop optimum oral health.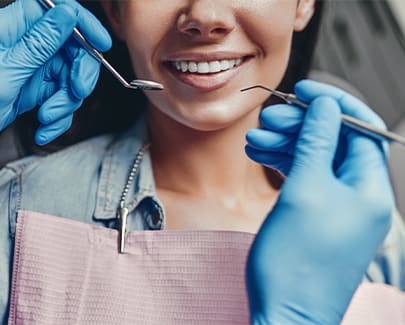 Our dentists recommend a preventive cleaning and exam every six months.
With preventive dental care, our aim is to protect and maintain the health of your teeth and gums. Regular appointments include cleanings and exams to help prevent problems like cavities and gum disease. These appointments also allow your dentist to identify and treat any issues that are already developing.
Dental Cleanings
Your dental hygienist will provide a deep cleaning of your teeth and gums. 
They will begin by using a scaler to remove any tartar and plaque build-up in your mouth. 
Next they will use an electric polisher and coarse toothpaste to remove any leftover stains and plaque that was not removed by scaling, followed by a thorough flossing of your teeth and gums.
Your hygienist can also provide you with advice and recommendations for preventive hygiene care at home between appointments.
Fluoride Treatment
Your cleaning may also include a fluoride treatment at our dental office. Fluoride is a natural mineral commonly used in dental care to help rebuild the minerals in the enamel of your teeth to prevent or reverse tooth decay. 
We provide fluoride treatment for adults and children to help strengthen tooth enamel and prevent decay. 
Examinations
Your dentist will complete an oral exam of your teeth and gums to assess your oral health.
These dental exams give your dentist the opportunity to diagnose issues such as gum disease, tooth decay, and signs of oral cancer, and make a plan to treat them.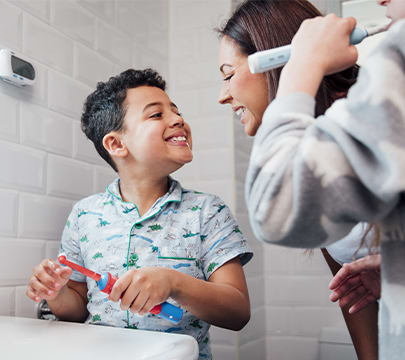 Dental X-Rays
As part of your examination, we will take a full-mouth series of x-rays of your teeth and jaw.
Your dentist will examine the images, which may reveal information not visible to the eye such as abscesses, tumors and developmental abnormalities. 
Dental x-rays allow us to find:
Cavities between the teeth
Worn-out fillings and crowns
Tartar on the roots
Receding bone levels and abscesses