Dental Restorations
Restore and repair your smile with dental restorations like fillings and crowns at West Mall Dental Group in Etobicoke. 
A dental restoration can often repair a broken or damaged tooth.
At West Mall Dental Group, we provide a variety of restorative dental procedures to help restore teeth to their normal function and appearance. Depending on your issue, our dentists will determine the right option for you.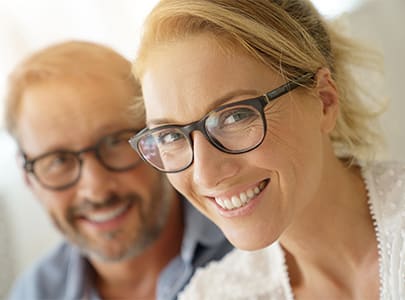 Dental Fillings
A dental filling is a way to restore a damaged or decayed tooth. During your regular dental checkups, your dentist will examine your teeth for any signs of cavities. 

If your dentist determines you need a filling, they will first remove the decayed tooth material. Once the cavity is fully removed, they will clean the affected area, and fill it with tooth-coloured composite resin.
Inlays & Onlays
Inlays and onlays are indirect dental fillings that are made outside of the mouth and then used to fill a cavity, generally on a molar or premolar. 

Inlays fill the space in between the cusps at the centre of the tooth, while onlays covers one or more cusps or the entire surface of the tooth.
Root Canals
A root canal is a safe and effective dental procedure during which your dentist removes a damaged tooth root, preventing the need for an extraction. 
During the procedure, your dentist will remove the pulp from the tooth, thoroughly clean the space, and then fill it with medication. Next, they will add a filling or a crown to help restore the tooth's function.
Dental Crowns
Dental crowns are strong porcelain caps that your dentist places on the top of a damaged tooth to help restore its function and protect it from any future damage. 
Crowns may be used when fillings or other types of restorations may not be suitable. They look and work like natural teeth.