Orthodontics in Etobicoke

At West Mall Dental Group in Etobicoke, we offer traditional metal braces, and Invisalign® and ClearCorrect™ clear aligners to help you achieve a straighter smile. 
Straighter Teeth for a Healthier Smile
If your teeth are misaligned, you probably know that the problem can go beyond aesthetics. A bad bite can also cause a variety of oral health problems. Orthodontic treatment, either with traditional metal braces or clear aligners, may be the key to avoiding these problems and keeping your smile healthy in the long-term.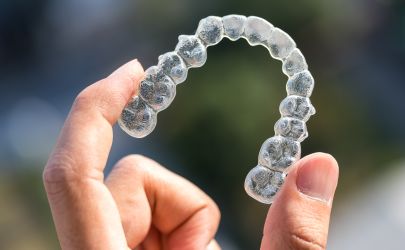 Clear Aligners in Etobicoke
Our Etobicoke dentists are proud to offer Invisalign and ClearCorrect clear orthodontic aligners.
Orthodontic aligners are removable, transparent, and may be a convenient option for adults and teens looking for a low-profile orthodontic treatment option.
Traditional Metal Braces in Etobicoke
Metal braces have been the go-to method for straightening teeth for decades. In recent years, advances in orthodontic treatment have resulted in braces that can be more low-profile, and are generally considered more comfortable and easier to care for.
Traditional metal braces may be able to treat a broad range of orthodontic cases, spanning from mild to severe.
How Braces Straighten Teeth
Braces apply continuous pressure to the teeth over a period of time, slowly moving them into their new, corrected positions.
As pressure is applied and the teeth move, the bone changes shape to accommodate their new positions.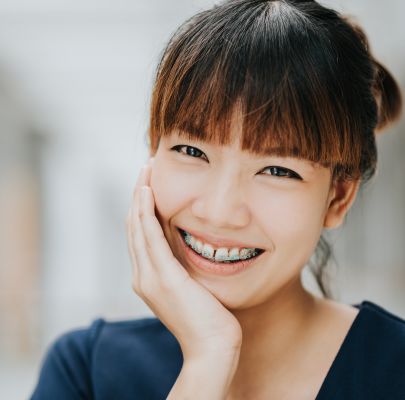 Choosing the Right Orthodontic Treatment for You!
Based on a thorough examination of your teeth, jaws and mouth, and a discussion with you about your needs and goals for treatment, your dentist will recommend either metal braces or clear aligners.
Each patient is different, and your dentist will be sure to look at the whole picture of your oral health before making a recommendation to meet your unique requirements.