TMJ Treatment
Our Etobicoke dentists can help diagnose and treat jaw pain or tightness caused by TMJ Dysfunction.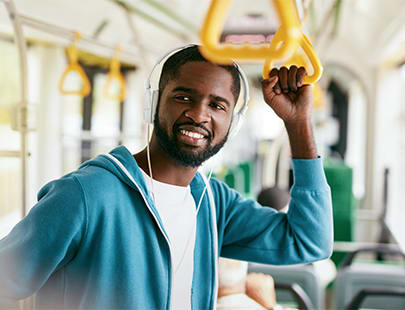 Dentists can help treat and address symptoms of TMJ Dysfunction. 
The TMJ (Temporomandibular Joint) connects your jaw to the temporal bones of your skull. It lets you move your jaw up-and-down and side-to side so you can talk and eat. Tempromandibular Joint Dysfunction (or TMD) occurs when there are issues with the jaw that cause a host of painful symptoms.
Signs & Symptoms
TMJ Dysfunction can cause number of symptoms because your compromised jaw muscles have to work extra hard to do their job. Common symptoms include:
Headaches and migraines
Teeth grinding (usually during sleep)
Ear symptoms (hearing loss, ringing, pain)
Jaw, face and/or neck pain
Dizziness 
Lockjaw (difficulty opening/closing your mouth)
Causes
Your jaw joint is complex, and its movements are essential for you to eat and speak comfortably and effectively. 
When your jaw joints are balanced and healthy, they function smoothly, but when your teeth and/or jaw are misaligned, TMJ Dysfunction may occur. 
There are also some other factors that may contribute to the disorder including the shape of your skull, genetics, airway issues and an injury or trauma to the jaw. 
Treatment
At West Mall Dental Group, we will perform a comprehensive examination and recommend a treatment plan based on your specific symptoms and concerns.
If we determine the need to get other treatment partners involved—like chiropractors, cranio/mandibular specialists, physiotherapists or massage therapists—we will work closely with them to help relieve your symptoms.