Dental Bonding in Etobicoke
Dental bonding at our Etobicoke dental clinic may be recommended to repair damage to a tooth, to fill a gap between two teeth, or to change the appearance of misaligned teeth.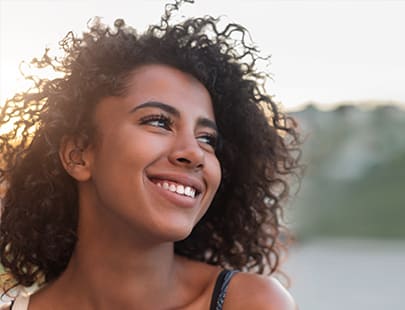 Dental bonding may help repair your smile.
During the bonding procedure, our dentists use adhesives and a high-intensity curing light to apply a tooth-coloured resin to a damaged tooth.
Dental bonding is used primarily for cosmetic purposes, like covering a chipped or discoloured tooth to create a more even looking smile.
Cosmetic Applications of Bonding
Dental bonding is relatively non-invasive as far as cosmetic dental treatments go. The composite bonding material can be shaped and then hardened and polished to blend almost seamlessly with the tooth being repaired. The colour of the material can be adjusted to closely match the colour of your surrounding teeth.
Dental bonding is commonly used to repair chipped or discolored teeth, but it is also often used to decrease the gap between two teeth, and generally to adjust the colour and shape of the teeth for a more symmetrical, cohesive look.